World Dengue Day Proclaimation
ISNTD-ADVA World Dengue Day Forum – Cross Sector Synergies
Building on a rapidly growing global consensus, in 2018 the International Society for Neglected Tropical Diseases (ISNTD) started a worldwide dengue awareness campaign, which included calling on the UN and WHO to designate a World Dengue Day.
Its petition for a World Dengue Day (https://www.change.org/p/world-health-organization-make-world-dengue-day-a-reality) has to date garnered over 26,500 signatures, endorsed by a growing and global collective of patients, policy makers, researchers, professionals and advocates from over 110 countries, who share the clear goal of reducing the burden of dengue around the world. 
In addition, ISNTD also convened an international and multi-sectoral Dengue Advisory Group, comprised of partners from Ministries of Health, research and academia, NGOs and civic society, to guide this campaign. 
Such a move is not without precedent. On 15 June 2011, ASEAN Health Ministers first declared that day — and each subsequent 15 June — ASEAN Dengue Day. This important annual event allows ASEAN members, in coordination with WHO, to consolidate dengue prevention and control measures. 
The World Dengue Day campaign is aiming to achieve the same – on an international scale given the rapidly growing global threat of dengue.
Growing population densities, unplanned urban development, poor water storage and unsatisfactory sanitary conditions are all common factors that contribute to the worsening burden of this mosquito-borne disease – not just for ASEAN, but for many countries around the world.
The disease has significant impact on the socio-economic status of every country. Tackling dengue is everyone's concern. 
Hence, in commemoration of ASEAN Dengue Day 2021, and the first World Dengue Day, ISNTD and ADVA are jointly organising ISNTD-ADVA World Dengue Day Forum – Cross Sector Synergies, held online from 13 to 15 June 2021.
Through public webinars and virtual exhibitions, ISNTD-ADVA World Dengue Day Forum – Cross Sector Synergies aims to grow the international dengue prevention community, whose members include vector control, disease surveillance, patient advocacy groups, healthcare providers, NGOs, public-health services, and providers of safe water, sanitation and hygiene.
ISNTD-ADVA World Dengue Day Forum – Cross Sector Synergies marks a day that all governments, civil societies, public and private sectors, schools, universities and citizens, can devote to dengue awareness-raising actions. 
Additionally, the Forum will give countries around the world a platform to share their strategies for increasing public awareness of dengue, mobilize resources for its prevention and control, and demonstrate their commitment to tackling dengue.
About the Forum – cross sector synergies
Due to the ongoing COVID-19 pandemic, 5th Asia Dengue Summit has been further postponed to January 2022 from the original date of 13-14 June 2020, the planned date was meant to coincide with ASEAN Dengue Day on 15 June. We and our Co-conveners, Asia Dengue Voice and Action (ADVA) Group, in collaboration with the Global Dengue and Aedes transmitted Diseases Consortium (GDAC), Fondation Merieux (FMx), International Society for Neglected Tropical Diseases(ISNTD) and Southeast Asian Ministers of Education Tropical Medicine and Public Health Network (SEAMEO) is continuing our battle against Dengue infection. In the upcoming ASEAN Dengue Day on 15 June 2021, we continue to work with ISNTD to continue the global initiative to establish World Dengue Day.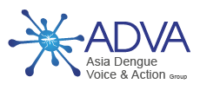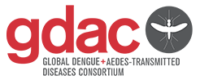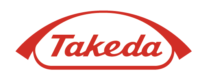 Programme Schedule
The programme schedule is subjected to changes and on-going updates.
Asia Dengue Voice & Action Group